GENEALOGIE MÜGGE
Mügge
Hollenbeck
Marriage 24-02-1797
Engter
Mügge
Mügge
Mügge
Mügge
Marriage 11-11-1831
Engter
Tepe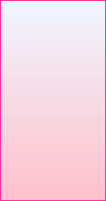 Mügge
Mügge
Halm
Marriage 27-11-1846
Engter
Mügge
Emigrated to the USA in
1867 and drowned in
St. Louis?
Mügge
Schwöppe
Marriage 04-11-1856
Engter
Had an older brother living there ??
Lehde
Anna
Wilhelmina
Caroline
St. Petri parish, Petersburg, Elkhorn Prarie, Washington County, Illinois, USA.
* 10-05-1856
Washington City, Ill.

+ 07-09-1949
Plum Hill, Ill.
Marriage 02-09-1875
Stone Church Ill.
Farmer
Census of 1880 in Venedy, Illinois indicates a Heinrich Mügge, farmer, old 31 years, married to Anna Mügge his wife, age 23 years.Maybe this is the older brother of Johann Gerhard Heinrich.